To community partners looking to donate to an organization that will provide an innovative solution to the urgent shortage of truly affordable housing, Agape is expanding our continuum of care in Collin County to provide economically attainable housing for our Agape graduates and other households who struggle to stay safely housed.
Agape is building Jericho Village, an innovative urban village of 38 scaled-income rental apartments in Wylie, Texas. Building on the success of Agape's transitional housing program, Jericho Village will provide economically attainable housing and empowerment support services on-site and available to all Villagers to help vulnerable households attain and retain increased stability.
The goal of Jericho Village is to provide critically needed economically attainable housing and the ways and means for households to increase stability now and for future generations. Affordable housing is not only the catalyst to end homelessness, but the foundation of homeless prevention.
It will take the support of our community to raise the wall of Jericho Village. We need your help! Knocking down barriers and changing the status quo has never been easy. We are armed with God's grace and a deep love for our neighbors who are oppressed by the lack of economically attainable housing. We want you to join us as we destroy the walls that keep our families from achieving affordable, stable housing in Collin County. Working together we can build something unique that will change lives now and for future generations.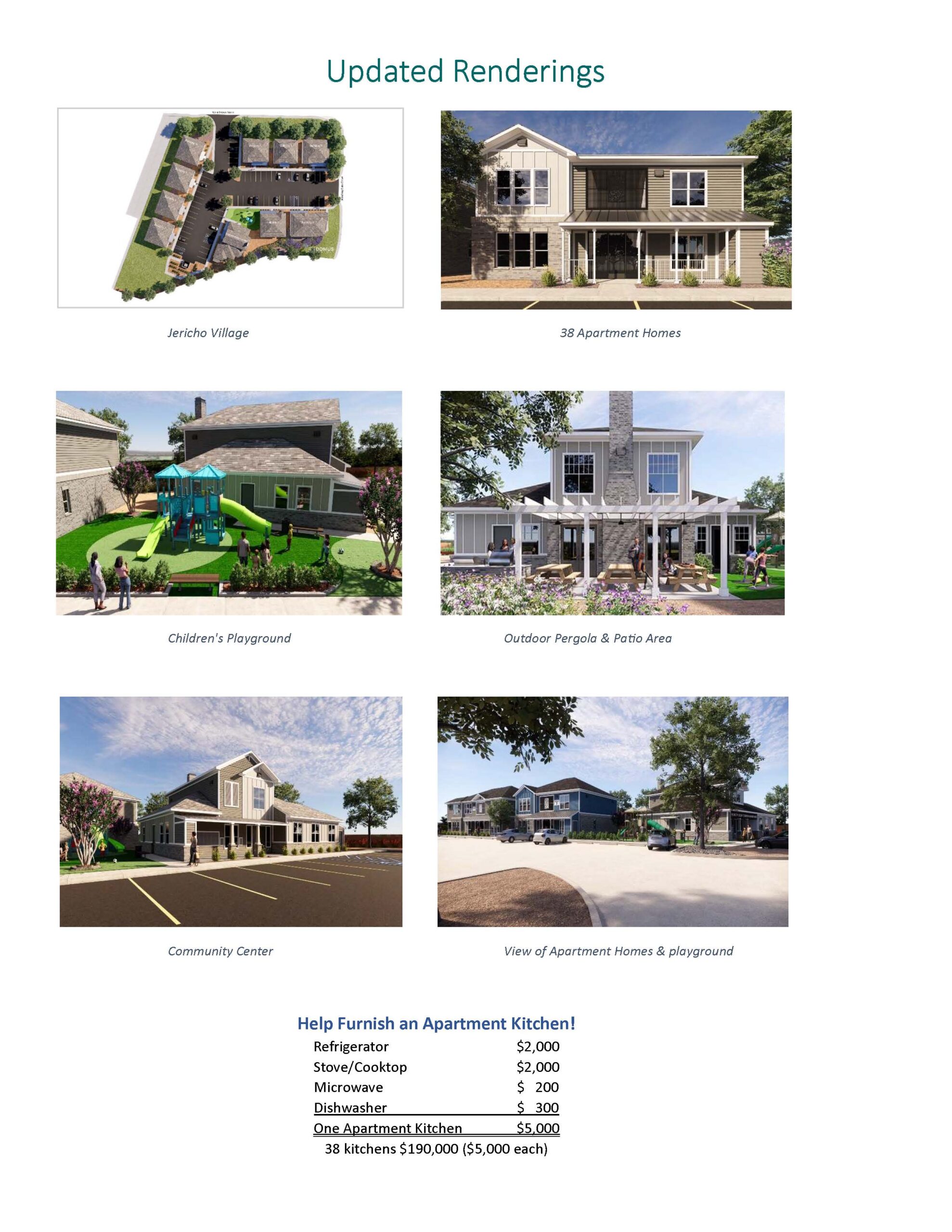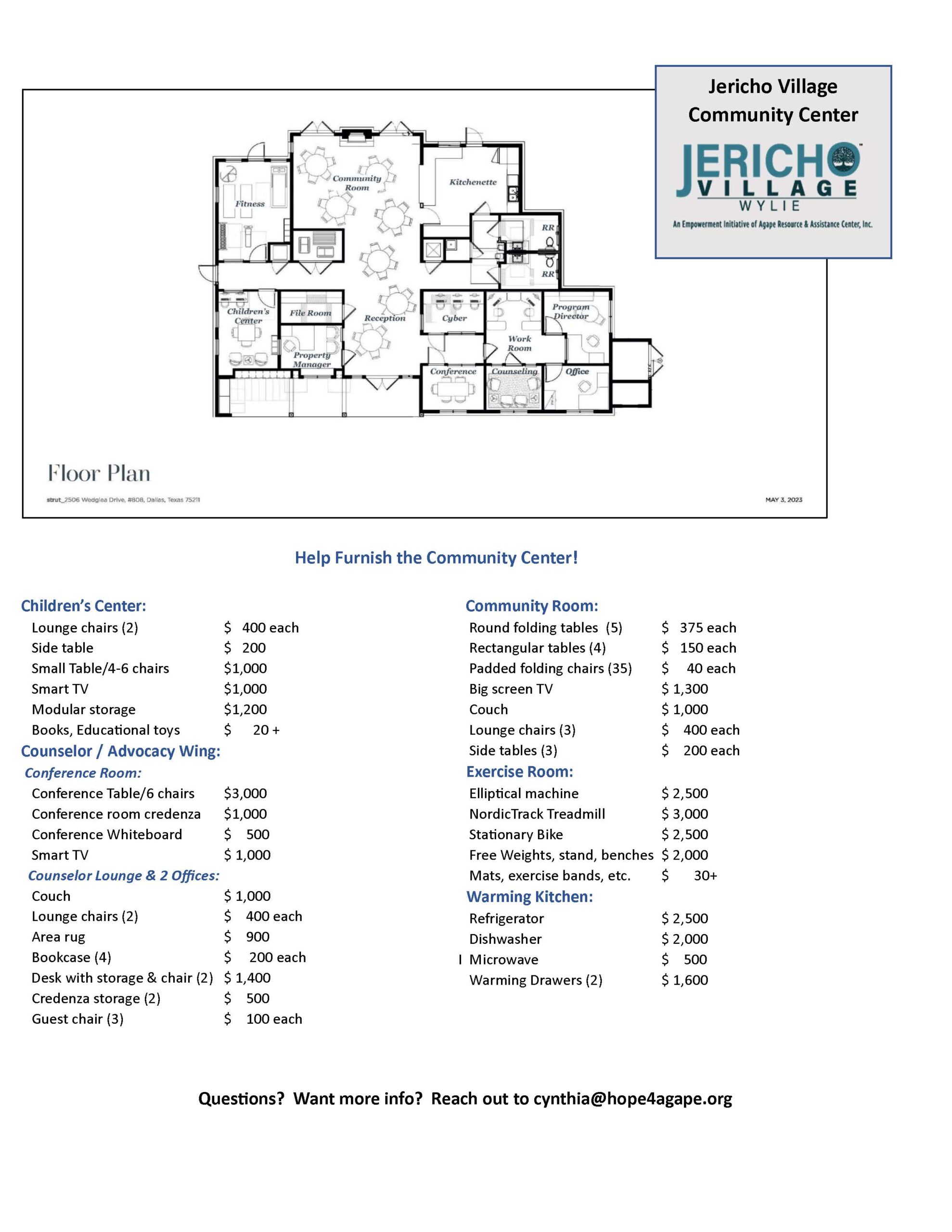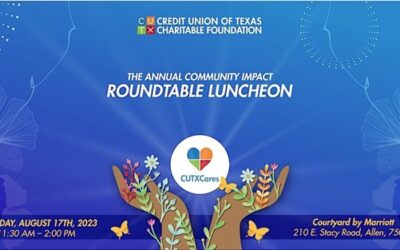 August 17, 2023 | From 11:30am to 2:00pm | Courtyard by Marriott Dallas Allen at the Event Center RSVP BY AUGUST 11thJanet Collinsworth is on the speaker panel and will be talking about Agape and specifically Jerico Village Join CUTX for their 2nd Annual Non-Profit...
read more
We welcome you to contact us for more information.
P.O. Box 861664,
Plano, TX 75086